Rabbits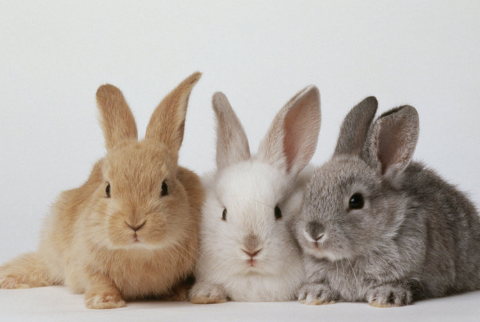 Rabbits Team
Welcome to Rabbits class. Our class team is made up of Mrs. Bleakley, Mrs. Hodge and Mrs. Thomas. On Wednesday's Mr. Hine teaches us PE and Ms. Leneghan teaches us Art / PSHE. In Rabbits class we love learning especially through exploring in our play. Our Reception children follow the Early Years curriculum and our Year 1's follow the Key stage 1 national curriculum. We all follow Letters and Sounds to help us progress with our phonics, reading and writing.
We believe that in order to ensure your children have the best start to their school life it is important to begin at each child's own starting point and that their school experience is tailored to meet their individual needs. We follow a two year curriculum that covers a range of themes and also ensures there are teaching and learning opportunities led by the children's interests and ideas.
Learning occurs both indoors and out in Rabbits class. Our indoor environment is thoughtfully designed to invite exploration and engagement. Resources are well organised to encourage children to use the whole environment independently and access easily. Our outdoor environment has designated areas for various types of play and learning. The school field, play trail and woodland areas give us endless opportunities to run, play and learn.
As part of our induction programme we have many opportunities in the term leading up to joining Rabbits class for the children to visit the school including a stay and play session in the summer holidays. We also make regular contact with the children's pre-school settings to ensure a smooth transition into school. All reception children also get paired with a Year six 'buddy'. The older children will support the younger children not only as they start their new school year but throughout their first year at school. The 'buddies' help the younger children come into school at the start of the day, look out for them at play times and support them during lunch time. As the year progresses the 'buddies' team up with their younger peers to support them at events such as Sports day.
Spring Term Learning
This half term, we will introducing our topic by watching clips from the Disney movie Lion King, enjoying the beautiful music and beginning to learn about the animals shown in the film. We'll learn where Africa is and which of the animals we are learning about originate from there. Also what the landscapes, people and wildlife are like across this stunning continent. What is camouflage? Let's find out! We'll make African-style pancakes on Shrove Tuesday to fill with delicious ingredients. We'll use our imaginations to explore African animals, record animal noises and write our own call and response songs. We will then plan for our exciting trip to Marwell Zoo where for the day we will become explorers and learn more about the animals we are focusing on including where they live, what they eat and what they look like.
In mathematics, we'll count and estimate animal numbers and in literacy, use labels and captions to identify animal traits. Then we'll get creative using junk modelling to make giant models, collage zoos and fork painting.
At the end of the project, we'll make an information class book out of the photos we've taken on our trip. Then we'll write a funny story about wild animals in unusual settings and play in the wild outdoors, pretending to be our favourite African beasts.
Also this term we will dress up as our favourite book character on World book day and bring in a favourite book from home to share in class. In Forest rangers each week we will be learning about Spring and growing. Looking for signs of growing and new life in our outdoor environment. Then our last topic at the end of this term leading on from our learning on Spring and new life will be Easter. Where we will learn why Easter is such an important festival for Christians, why eggs are such an important symbol and how people celebrate this special time.
Reminders
In Rabbits class we have PE on a Wednesday and change our reading books Monday, Wednesday and Friday. We set Maths home learning for Year 1 onwards on My Maths and use to Times table Rockstars at home.
All Rabbits children have a Tapestry account where parents can login and see some of their child's school achievements. We also encourage parents to add to the journal some of their child's successes from home as well.