Badgers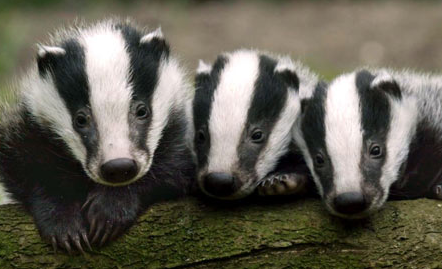 We are an enthusiastic and energetic group of Year 5/6 children with a passion for outdoor learning, current affairs and creativity! We are taught by Mrs Smailes, Mrs Kuropka, Mrs Westall and Mrs Davies.
PEASENTS, PRINCES AND PESTILENCE!
Lock your doors and pull up the drawbridge; the 'Dreaded Pestilence' is here!
This half term we will be using a range of sources to discover how life would have been for those living during the time of the Black Death.
Our geography skills will help us understand how the plague came to Britain and why it spread so quickly. We'll investigate the effects of bacteria on the human body and find out about disgusting and dangerous plague 'cures'. Our personal plague journals will record the horror of the Black Death and we will learn about different social classes, understand the reasons for the Peasants' Revolt…
Things to know…
We top up our learning at home and in school using 'MyMaths' and 'Times Tables Rockstars, which are online resources for specialist maths study, and we make sure we read books of our own choice every day.
Our main P.E. lesson is on a Wednesday, but also have extra sessions on other days or simply keep our fitness levels up by running a mile around our school field! It's really important to have named, weather appropriate kit in school every day.