Owls Class Author Workshop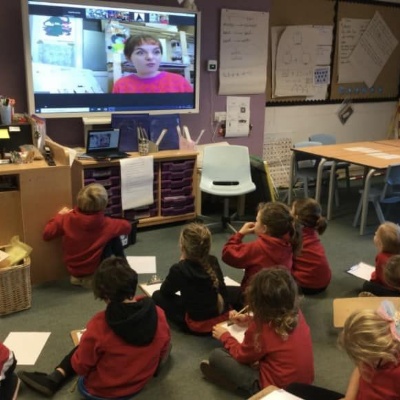 Owls class were lucky enough to have a virtual talk with the author Bethan Woollvin.
She spoke to the children about how she became an author and illustrator and even gave us a tour of her work space. We looked at how she adapted her illustrations over time and she gave us a tutorial of how to draw her version of Little Red Riding Hood from her book "Little Red". Owls asked her some fantastic questions and Bethan has even given us a new author to explore in our daily reading time. It's clear all the children enjoyed seeing what it is like to be an author and illustrator and they produced some brilliant art work that we will be sending to Bethan.