Art Exhibition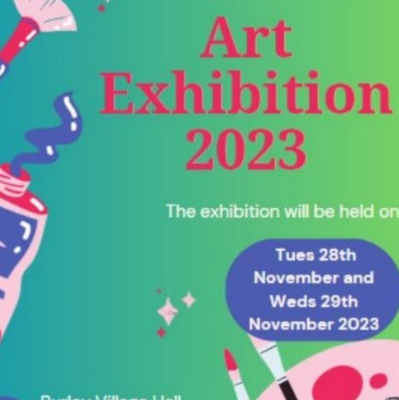 Burley Primary School's first Art Exhibition is being held at Burley Village Hall, after school, on Tuesday 28th and Wednesday 29th November.
All children are taking part in the art exhibition and would love their parents/carers to visit the exhibition with them to see their amazing work!
Please see the poster for more details.