Anti-bullying Week 14th - 18th November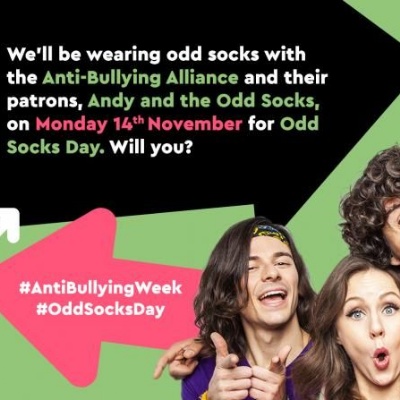 Odd Socks Day
Monday 14th November 2022
Monday 14th November is the start of Anti-Bullying week.
We will be talking about this with the children in school.
The week begins with Odd Socks Day on Monday 14th where adults and children are invited to wear odd socks to celebrate what makes us all unique.
No donations are required for this event.